© Hertzbergs Foto, Ljungby kommunarkiv, all rights reserved
Fantastic History Amazing Future
Bentone was founded by Karl-Erick Johansson in Ljungby in Sweden
Burners in the range of 1400 rpm are introduced
Introduction of burners operating up to 2800 rpm
International expansion of Bentone
Bentone moves to a new factory in Ljungby
Bentone acquires burner manufacturers like Suecia and Goldflame
Bentone is acquired by Parca Norrahammar which is part of Coronaverken (CTC)
Coronaverken is acquired by AGA (Linde Group)
Pumps with mounted solenoid valves are introduced on Bentone burners
Relays mounted on the burners are becoming a standard on Bentone burners
Pre-purging improves the starting process of all burners
Preheating and self-closing air damper for residential burners are introduced
Coronaverken is acquired by Saab-Scania
Coronaverken change their name to Enertech Group within Saab-Scania
Bentone, CTC and Osby Parca is all part of the new group
Enertech Group is acquired by Trelleborg in Sweden
Enertech Group is acquired by Wolseley plc in the United Kingdom
Bentone, CTC and Osby Parca merge into Enertech AB
Enertech Group is acquired by Roger Hancox from the United Kingdom
New range of Low NOx burners is introduced
The electromechanical relays are being replaced by electronic versions
BF 1 and BFG 1 is introduced to the market
More focus on products using alternative oils as a fuel
Turboflame a producer of industrial burners up to 19 MW is acquired by Enertech AB
Multifuel burners for alternative oils such as RME is successfully launched by Bentone
Launch of Siemens LMV for all Bentone burners
Introduction of Ecodesigned approved burners according to the new European standards, ERP and MCP
Enertech Group is acquired by Nibe Group
Enertech AB is part of the business area Nibe Climate Solutions within Nibe Group
All Bentone burners are produced according to the following European standards EN 267, EN 676 and EN 746-2.

All Bentone burners have CE approval and includes a Decleration of Conformity and are tested at TüV in Munich.
All Bentone gas burners are approved according to the new Gas Appliance Regulation (GAR 2016/426) which were implemented on the 21 of April
All Bentone burners meets the requirement of RoHS and older relays ans scanners are phased out
All manufacturing is in Sweden and many of our components are produced in the local market.
The manufacturing of our burners during the Corona pandemic has contantly increased since the first outbreaks during the spring and
our supply chain has worked perfectly
© Hertzbergs Foto, Ljungby kommunarkiv, all rights reserved
Our company, our burners, our markets
Our burners are high-technology equipment – reliable, efficient and with a steadily reduced environmental impact.
With the help of our high quality of our products we continuously create confidence for our customers. Quality is part of our whole process from development to production including marketing and sales. Service and support is crucial for our customers and for us as a company. We shall therefore continue to improve
our quality by the following statements:
Organisation, quality assurance systems and workflow shall continuously be reconsidered and adapted to present situation and surrounding environment based on experience from the market and information from our customers and employees or by new legislations from governments.
Deliver the correct functional product according to the correct specification and performance of our products at the right time and the correct volume.
Cater to customers expectation and interest for our products.
Environment and sustainability ISO-14001:
Our product and system solutions aim for a continuous improvement of the environment and to reduce any affects to the environment. Therefore its very
natural for us to consider any environmental aspects in everything we do by the following statements:
Continuously be updated regarding environmental laws and by a wide margin always live up to these laws and regulations.
Develop, manufacture and market products which are safe, energy efficient and environmental friendly which also can be scrapped or recycled in a safe way.
To use processes and work methods which minimises any environmental aspects.  
Information on personal data processing
Enertech AB (556060-2269) processes your personal data for purposes as described below. Enertech AB serves as the data controller for the processing of your personal data. Contact details: Enertech AB, Box 309, SE-341 34 Ljungby, +46 (0)372 88 000. We endeavour to protect your privacy and wish to provide you with information on the means by which we process your personal data.
What personal data do we collect about you and for what purpose?
To be able to contact you. (Applies to the form titled "Work with us" on www.bentone.com)
Type of processing carried out
Store
Register
Read
Delete
Update
Categories of personal data
Lawful basis: Enertech's legitimate interest – involves insuring the products with third parties, which enables us to offer you a long-term warranty.
Retention period: Duration of the warranty period.
Who has access to your personal data?
We disclose your information to third parties such as installers and partners in order that services requested by you can be performed. We also disclose information to insurance companies in order for the products to be insured.
Your rights
Pursuant to the General Data Protection Regulation (GDPR), you have the right to request information regarding what personal data is processed about you and you have the right to request the rectification of your personal data. You also have the right to object to the processing of your personal data and request the restriction thereof, and you have the right to request the erasure of your personal data. In certain instances, you may also request that your personal data be provided to you in a structured, widely used and machine readable format, and that this data be transferred to another data controller (data portability).
To exercise your rights, kindly contact dpc@enertech.se. If you are not satisfied with our service, you also have the right to lodge a complaint with the Swedish Data Protection Authority or other competent supervisory authority in accordance with the GDPR.
This Privacy Policy was last updated on 29/05/2018
Bentone have approved burners for many years together with TÜV SÜD Industrie Service GmbH in Munich which ensures proper knowledge regarding regulations, standards and testing procedures of Bentone burners. Each burner is produced according to European standards and follows all valid regulations. Our product developing team is always focusing on quality to ensure reliable burner before we introduce it to the market and our customers.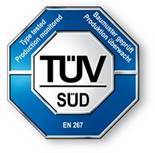 Burners from Bentone fulfill the requirements according to the European standards, EN 267, EN 676 and is also available according to EN 746-2. Therefore, Bentone burners have CE approval and Declaration of Conformity according to European regulations.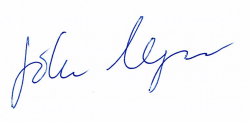 Johan Meijer
Product Manager